Bicycle Friendly Community
Kettering is a Bronze Level Bicycle Friendly Community!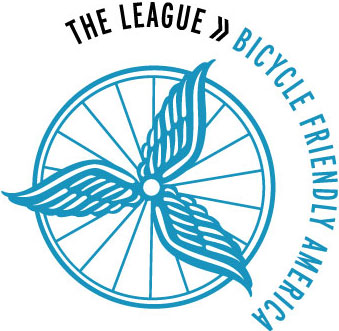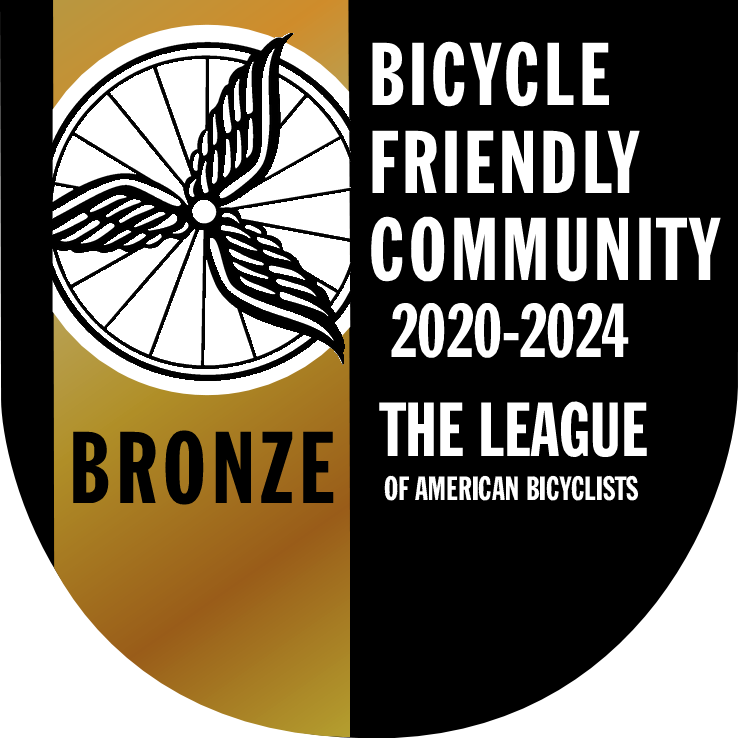 The City of Kettering recently applied for Bicycle Friendly Community status from the League of American Bicyclists! The League awarded Kettering the Bronze level!
Cycling in Kettering
Cycling is at an all-time high, as more residents embrace the bike as a vehicle for better health, a cleaner community and improved quality of life. Did you know 57 million Americans cycle? Hundreds of cities across the country have seen an increase in biking as a means of healthy and environmentally-friendly transportation.
Kettering has continued to increase the options for bicyclists in the city. The City boasts more than 4 miles of separated, shared-use paths, 4 miles of shared-use paths along roadways and 10 miles of signed, on-street routes. Many of these facilities connect to the largest network of paved, shared use paths in the country. The Miami Valley area offers an outstanding network of trails and bikeways for its residents and visitors. More than 340 miles of paved trail connect ten counties surrounding Kettering (link http://miamivalleytrails.org). Many of those path users are not only walkers and runners, but families out on their bikes and competitive cyclists alike. Whether using the trails for recreation or transportation, safety on the paths is a top priority for the City.
Below are some links to help you as you bicycle in and around Kettering. Enjoy!