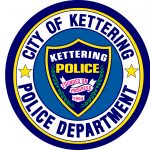 As a crime prevention and community relations service to the community, we provide checks of houses where residents are temporarily out of town on vacation, business trips, etc.
House Check Specifications
No vacant house checks will be made under this program.
House checks will be made as time permits.
Checks will be made during daylight hours only.
Checks will be made for vacations lasting between three and thirty days.
Residents are asked to notify the police department if they return early.
Ways to Register
In person between 8:00 a.m. and 4:00 p.m. at the police department.
By phone at (937) 296-2584.
By submitting your information on the below form.