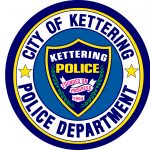 The City of Kettering provides residents with supplemental services, not provided by the Montgomery County Animal Resource Center. In Kettering, the Community Service Specialist  works directly through the Kettering Police Department. The Community Service Specialist can be reached at 937-296-3266.
Responsibilities
Handles stray animal calls
Handling sick or injured wildlife
Handling animal cruelty or neglect
Insuring that all dogs are being kept on a leash in parks
Handling barking complaints
Live Trapping
A request for a live trap can be made for stray and roaming cats and dogs. Kettering residents are not permitted to set a personal live trap on their property. Residents may contract the help of a licensed trapper through the State of Ohio Department of Natural Resources after getting permission from the City Animal Control Officer.
Lost and Found Pets
The Community Service Specialist maintains a lost and found file for all types of pets that are apt to stray or become lost. When your pet is lost, begin your search by filing a report with the Community Service Specialist. Duplicate copies are kept by Kettering Police Dispatch (937-296-2555) to make information available 24 hours a day. A dog or cat I.D. tag is a lost pet's ticket home. You can purchase your dog license, which is required by state law, from the Community Service Specialist. Call 937-296-3266 for more information.
City Animal/Pet Ordinances
5 pet limit per residence (cats and/or dogs)
Dogs and cats may not run at large at any time
Dogs and cats should be confined to the owner's property
All dogs must be kept on a leash in City parks
Pet owners must clean up after pets
Pet owners are responsible for any damages caused by their pet(s)
Rabies vaccinations are required for all dogs and cats at the appropriate age
Wild and/or exotic animals are not permitted in the City of Kettering
Farm animals are not permitted in the City of Kettering
Educational Programs
Programs for children and adults are available on the following topics:
Care and control of pets
Safety around animals
Bite prevention
Wildlife control
Rabies prevention
To reach the Community Service Specialist for animal control or education, call 937-296-3266 or email KetteringPolice@Ketteringoh.org