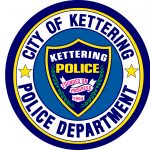 Officer Cynthia James - Public Information Officer
Community Relations extends to every citizen the police department serves. Overlooked by many agencies, the media is a valuable resource in accomplishing the police department's goals. The Kettering Police Department recognizes the citizens right to know what the police department is doing.
The sometimes tenuous task of balancing the needs of the media and the public's right to know, with critical investigative case information falls to the Public Information Officer (PIO). The PIO's primary responsibility is to represent the police department as the primary spokesman, coordinate media response during crisis situations, and oversee the accurate dissemination of information to the media. Daily tasks include tracking the media, responding to media inquiries in a timely manner, being a resource for department personnel, disseminating information via social media and being available for interviews 24 hours a day.
Kettering police officers accomplish many great things in a day's work to make sure the people living here are safe. The PIO has the additional responsibility to alert the media in cases of exemplary police work and highlights KPD officer's work on a weekly basis.
The public information officer is an asset to the department and ensures our citizens are well informed about department activities through available media outlets, including television news, newspapers, social media and cable media.
(937) 296-2458