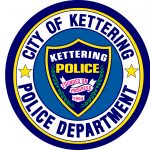 The Kettering Police Department Uniform Patrol Section is a subdivision of the Operations Division, which is commanded by the Operations Captain.
The Patrol Section is organized into three Patrol Watches. Each Patrol Watch is commanded by a Lieutenant, and consists of two platoons of officers, each supervised by a Sergeant.
The Patrol Section's primary responsibility is to respond to calls for service, conduct preliminary investigations into crimes that are reported, maintain order, enforce the criminal and traffic code, identify community problems, work with members of the community and other outside resources to solve community problems, and to create a safe and comfortable community in which people can live, work and visit.
Assignment to particular Patrol Watches is done annually, and officers are assigned according to their preferences, seniority, and work performance.
Specialized Units
Special Response Team
Evidence Technicians
Accident Investigation Technicians
Bicycle Patrol Unit
Motorcycle Officers
Crisis Negotiation Unit
K-9 Officers
Field Training Officer Program
For further information about the Uniform Patrol Section of the Kettering Police Department, please contact Captain Price at (937) 296-2565.