Purpose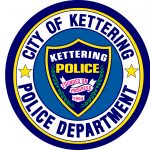 To provide the City of Kettering residents a safe, secure and voluntary program that identifies, locates and/or assists seniors and other residents in times of emergency.
Cost
No cost to residents except to provide a key if the lock box portion of the program is chosen by participant.
Criteria
Resident with Alzheimer's/Dementia
65 years or older and lives alone on a frequent basis with a medical condition that is potentially incapacitating
Juvenile or adult with developmental disorders, i.e. Down Syndrome or Autism
Elements
Database — File of Life
Information on participant to include:
Updated Digital Photo
Personal Info
Emergency Contacts
Points of Interests (For Wanderers)
Vehicle Information
Alarm Information
Medical History
Medications
Pet Information
Firearm Information
Lock Box Program
Real estate type lock box placed in an inconspicuous location of residence.
ID Wristband
Worn by participants that become easily confused or can't communicate. No personal information on wristband.
Security
Database is only accessible by Police Dispatchers, KSSP administrator and his direct supervisor.
Backup hard copy of File of Life is in a locked file inside Dispatch in case of computer failure, i.e. power outages.
Police officers and Fire personnel will not enter participant's residence unless summoned on an emergency call.
Lock box is reset after each usage by KSSP administrator.
ID wristband only has KSSP assigned number of participant so that criminals cannot use information to steal identities or commit other frauds.
Reflective stickers on participant's house and vehicles identifies them in a way that only Police officers and Fire personnel recognize. This is another fail-safe in case computers are not accessible
For more information contact:
Email: KetteringPolice@Ketteringoh.org
Phone: 937-296-2566