Volunteer Department
Welcome to Volunteer Kettering!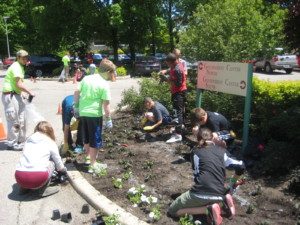 The Volunteer Kettering program offers citizens an opportunity to become involved in their City by assisting City staff in a variety of jobs and organizing activities that expand City programs, enhance City services, build an understanding of City government and encourage community pride. Volunteering is rewarding and fun! There are wide-ranging opportunities for both youth and adults to fit nearly every talent, skill and time schedule. Use a skill you have…or… learn a new one.
Check out the 2020 Fall Newsletter below!
Here's a look at our wonderful volunteers…
There are many different types of opportunities:
Regular assignments such as receptionists and couriers or short-term and on-call assignments ranging from collating brochures to videotaping special events. Most volunteer assignments are during the day; however, there are evening and weekend opportunities available. There are some seasonal assignments such as volunteering at Fraze Pavilion or planning the Christmas Day Open House. Volunteers can help with all age categories, including senior activities and youth sports programs.
Volunteers help in virtually all City departments and at all City sites!
See the benefits of volunteering. See what our volunteers have to say.
Interested? Ready to volunteer?
Show me the opportunities available now.Tell me how to volunteer or get more information. To get started, just complete an application and we will contact you!