Volunteer Opportunities
The City of Kettering Volunteer program strives to provide volunteers with a positive experience that will promote creativity, expand knowledge, and utilize skills and talents.
Current volunteer opportunities: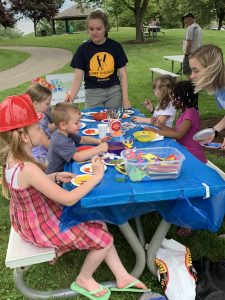 Mail Couriers are needed to help deliver mail to City of Kettering departments. Couriers drive a city vehicle during their shift. Fingerprinting is required. There are current openings for  on-call substitute couriers.
Special Event volunteers are needed throughout the year to assist our Parks, Recreation & Cultural Arts Dept. with family and children activities.These events take place on weekends or in the evening.  Since different events are throughout the year, volunteers are able to coordinate with their schedule.
Summer Camp volunteers are needed to help with various camps at Rosewood Arts Centre and Habitat Environmental Center.  Camps run June-August and volunteers will be working with children.  We will be having a Summer Camp Volunteer Open House on Wednesday, May 6th from 6 P.M. until 7 P.M.at the Habitat Environmental Center.
Fraze volunteers are needed to greet patrons who are coming to enjoy an event. This position is available June through September in accordance with the Fraze Pavilion schedule. Volunteers are asked to work eight shows throughout the season which work with their availability. For some shows, ushers could receive a ticket to stay and enjoy the evening as a patron.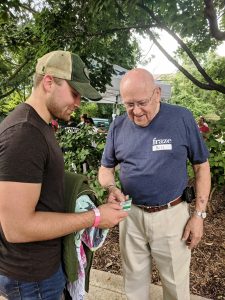 Contact the Volunteer Office at 937-296-2433 for additional information on these opportunities.
If you don't see an opportunity that interests you, you may still complete a volunteer application.  Just specify your interests and we will contact you when an opportunity is available.
Eligibility requirements for volunteering:
Volunteers need to be at least 14 years of age. We sometimes allow younger youth groups to assist with special projects providing an adult accompanies the group. Our volunteers include those with professional and technical work experience as well as people who don't live in Kettering. Some opportunities require volunteers to be at least 18 years of age. Volunteers 18 years of age and older will be subject to a background check.