2015 - 2016 Berwin Park
Thank you to Berwin Park for being our 2015-2016 Cities of Service Neighborhood!
Make a Difference Day - October 24, 2015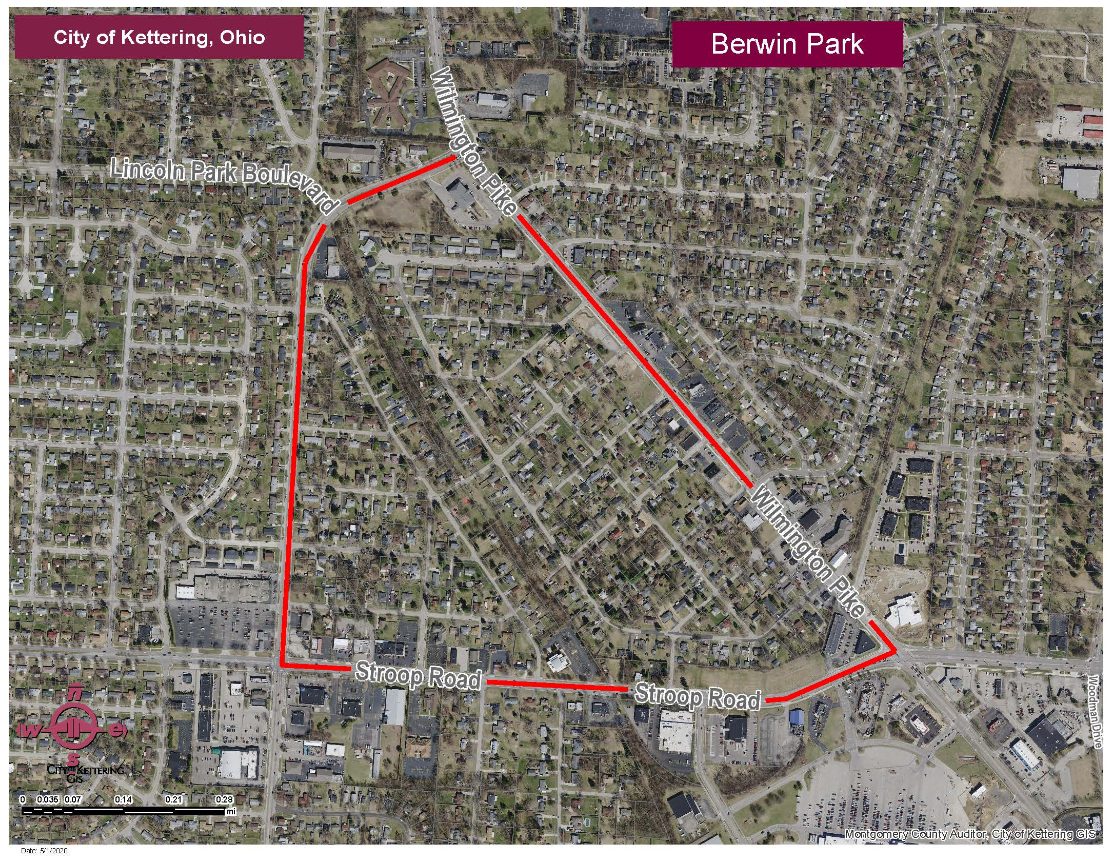 Nearly 200 volunteers helped kick start our 2015 Cities of Service initiative by trimming bushes, raking leaves and removing yard debris in the Berwin Park Neighborhood. Overall we removed 10.5 tons of brush, honeysuckle and leaves from 10 properties throughout the neighborhood! We thank all of our wonderful volunteers who worked so diligently to make this day a success.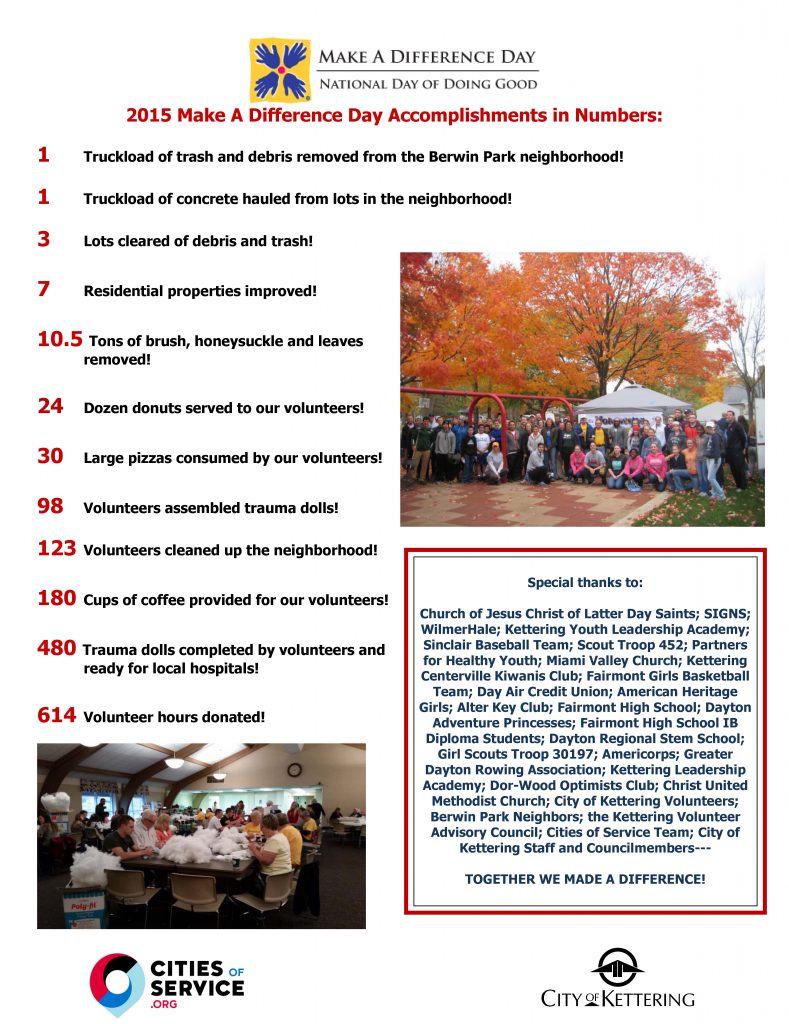 We revisited the Berwin Park Neighborhood in May of 2016. Volunteers from the American Red Cross and the Little Miami Watershed Network joined City of Kettering volunteers as we helped with outdoor maintenance, hauled debris, installed free smoke detectors and placed medallions on storm drains to remind people to protect our watershed. Despite the cold and rainy weather conditions, 25 volunteers helped make improvements to the Berwin Park Neighborhood! We are so grateful for their service and commitment to our Cities of Service project!