Cities of Service – Current Neighborhood
Our Neighborhood Revitalization Initiative
Congratulations to the Haverstick Neighborhood!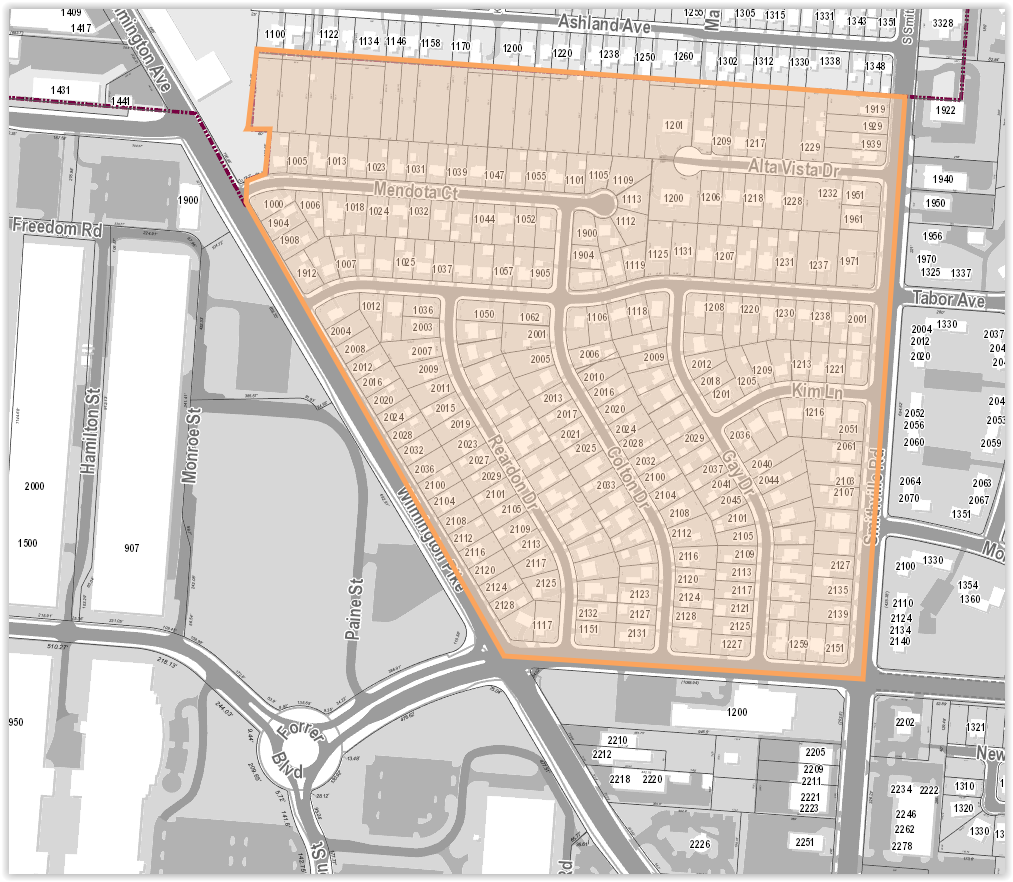 The City of Kettering has selected the Haverstick Neighborhood as the 2018 Cities of Service Neighborhood! In honor of this selection, a block party was held on Saturday, June 9 on Tabor Ave. between Reardon Dr. and Gay Dr. from 11:00 a.m. – 2:00 p.m. Neighbors enjoyed hot dogs and chips for lunch, door prizes, children's activities, arts & crafts, games, Ritter's ice cream, booths provided information on city services, and more!
On October 25th and 26th, the City assisted neighbors in advertising a neighborhood garage sale. Volunteers gathered to help with a neighborhood cleanup on Make A Difference Day on Saturday, October 27th from 9:00 a.m. – noon.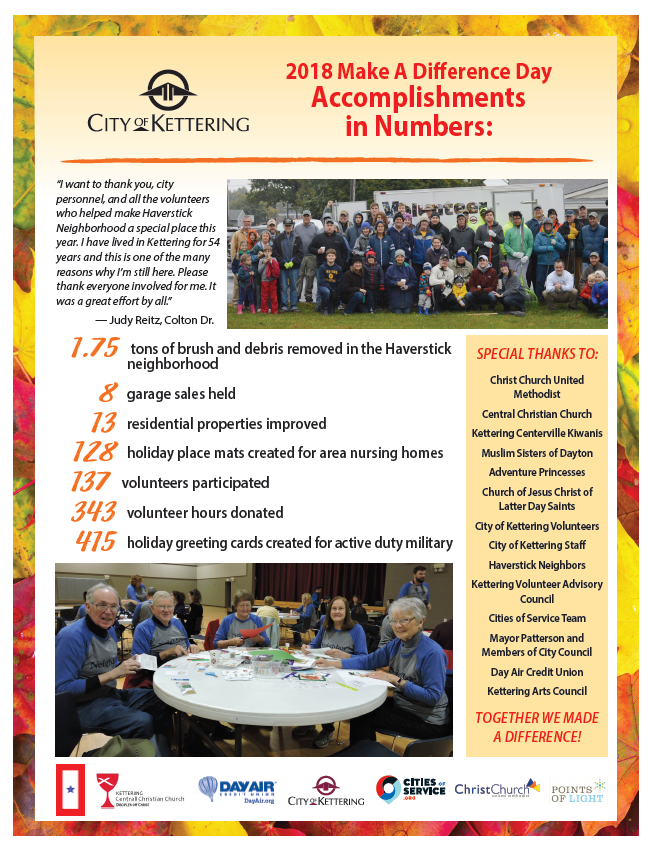 Watch this website for more details soon!
Questions? Contact the City of Kettering Volunteer Office at 296-2433 or email marylou.randolph@ketteringoh.org
---
OUR VOLUNTEERS MAKE A DIFFERENCE!