Snow & Ice Removal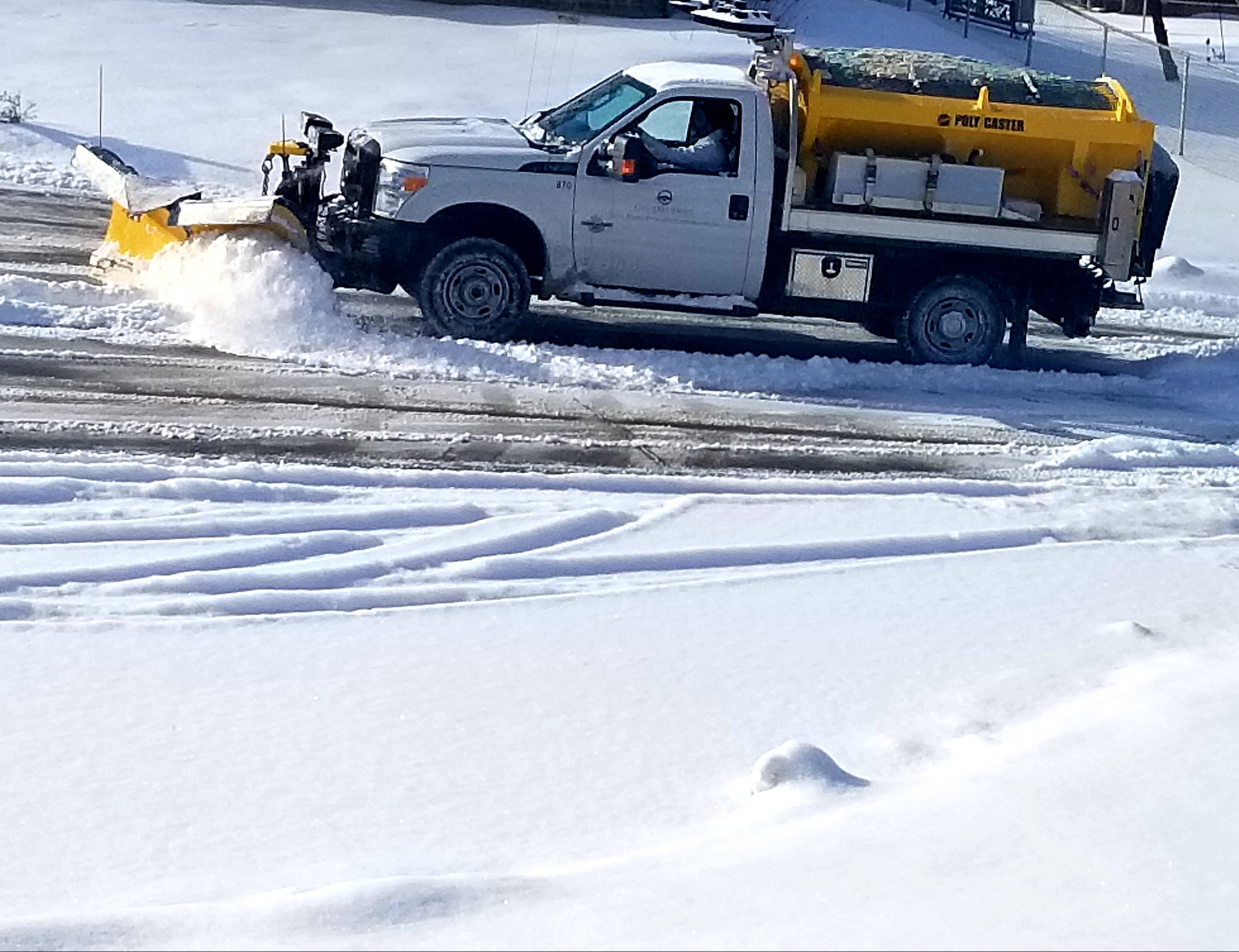 Winter Weather Preparedness
The safety of our community is a top priority, and we strive to provide safe and passable road surfaces during winter storm events.
The City of Kettering Streets Division plans for winter storms months ahead, even when the weather is warm! Organization and careful use of resources ensure safe driving routes.
The City of Kettering has established 16 primary snow routes which provide a connected, continuous system, enabling traffic flow throughout the City. Primary routes include major thoroughfares, hills, curves, emergency vehicle access, bus routes and school access.  When a winter storm hits, our crews will work around the clock to keep these routes clear.
While snow continues to fall, operations will focus on these primary routes only.
After at least 2" of accumulation, and the complete end of snowfall, the side streets in the City will receive attention.  The length of time it takes for us to clear our side streets will depend on the amount of snow we receive, wind and air temperature.
Did you know that our drivers clear an equivalent of 975 miles while plowing the City during a winter storm event? That's about the same distance as driving from here to Orlando!
The following brief video fully explains our Snow and Salt process.
Tips for residents:
• Stay informed about pending weather conditions. Allow extra travel time. Maintain a safe following distance and slower speeds. Avoid peak traffic hours.
• Do not attempt to pass snowplow trucks, which may be plowing in teams.
• Remove parked vehicles from street wherever possible to make it easier for our plows to make it through neighborhoods.  Cars that are not moved may be plowed in.
• Snow plowed across driveways is unavoidable. When shoveling, you may consider placing the snow on the right side of your driveway (as you face the street) to lessen the amount of shoveling due to snow plow deposits.
• Carefully clear sidewalks as soon as practical.  Clearing of sidewalks is the responsibility of the property owner.  It is inevitable that our plows may toss snow back on to sidewalks as they clear the roads.
• Remove any remaining snow from around mailbox for the mail carriers.  If you have a fire hydrant nearby be sure to shovel around it, saving our Fire Department precious seconds in the event of an emergency.
• Take breaks when shoveling to avoid exhaustion. Make sure someone knows you are outside working.