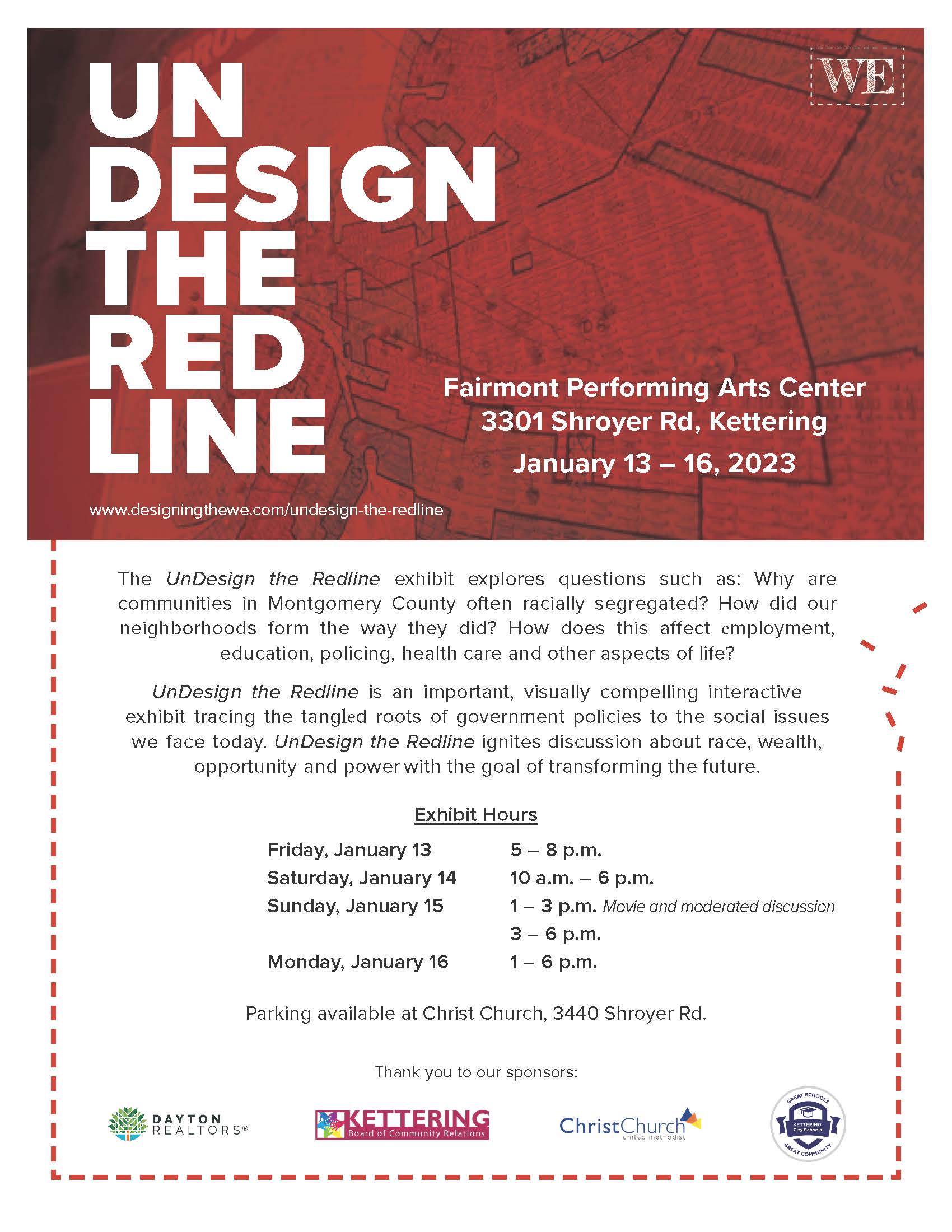 The UnDesign the Redline exhibit explores questions such as:
Why are communities in Montgomery County often racially segregated?
How did our neighborhoods form the way they did?
How does this affect employment, education, policing health care and other aspects of life?
UnDesign the Redline is an important, visually compelling interactive exhibit tracing the tangled roots of government policies to the social issues we face today. UnDesign the Redline ignites discussion about race, wealth, opportunity and power, with the goal of transforming the future.
Exhibit Hours
Friday, January 13 – 5 – 8 p.m.
Saturday, January 14 – 10 a.m. – 6 p.m.
Sunday, January 15 – 1 – 3 p.m.
Movie and moderated discussion 3 – 6 p.m.
Monday, January 16 1 – 6 p.m.
Parking available at Christ Church, 3440 Shroyer Rd.