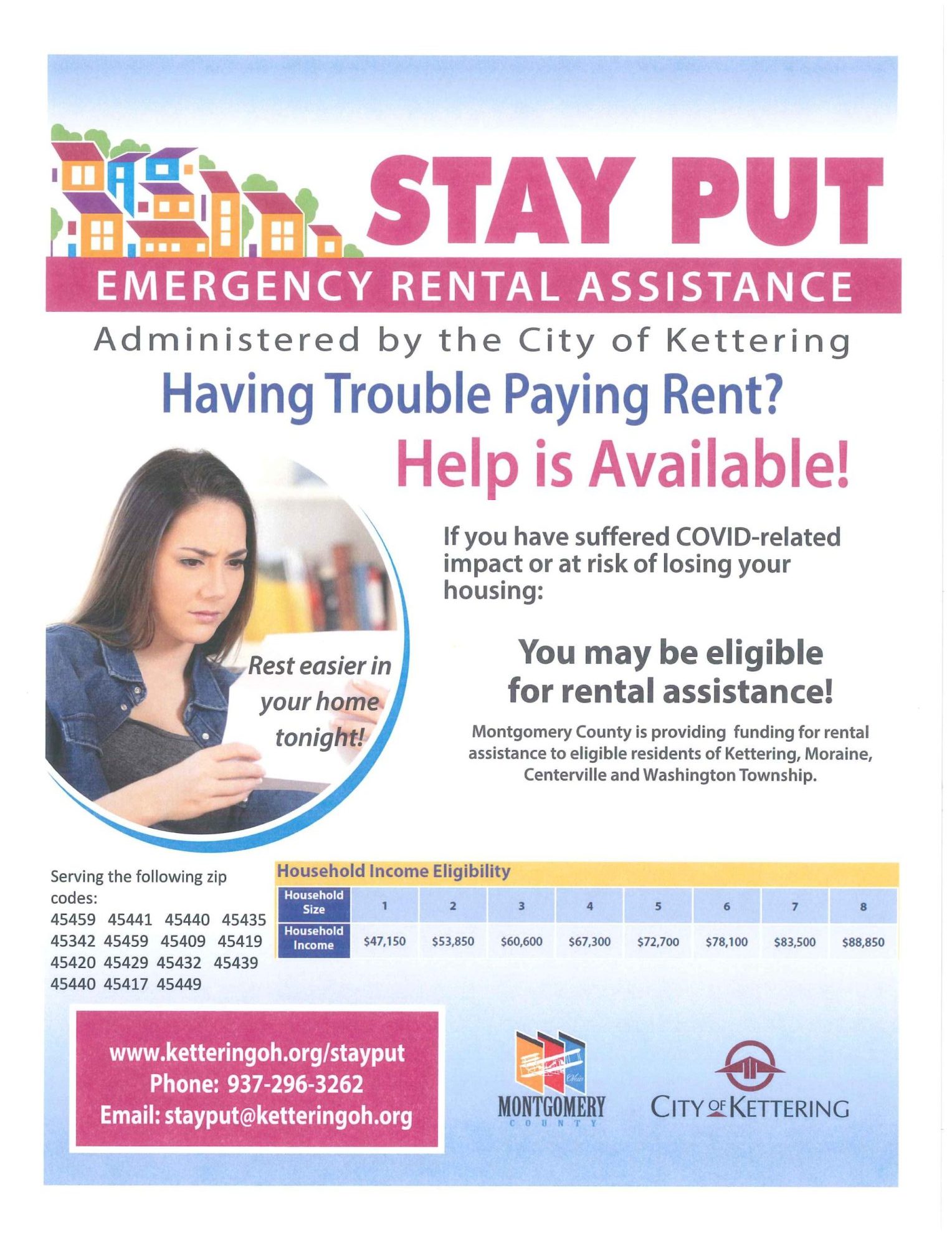 As of August 18, 2023 we are no longer taking NEW applications.  If you have an EVICTION COURT DATE we are taking those applications by appointment.   All jurisdictions that work with Kettering Courts are eligible to apply: Kettering, Centerville, Moraine, and Washington Township. 
Also, thank you for your patience! With over 200 applications in our queue, calls about the status of your application may not be returned within a 24-hour period. The current processing time is 6-8 weeks from the date that a complete application* is received. Landlords can currently expect to receive checks about 7-9 weeks from the application complete date. We are working as diligently as we can to process applications and push out funds.
Please also note that the US Treasury requires us to prioritize applications based on income level, unemployment status, and housing status. Our prioritization system therefore may cause some applications to be processed faster than others. Second-time applicants will not be processed until we have processed all of the first-time applicants in the queue. Local landlords are encouraged to pick up checks whenever possible as the timing of the mail is unpredictable.
*A complete application includes all items on both the landlord and tenant checklists. You can download the packets that need to be submitted below on the right-hand side and either email, fax, mail, or drop off your packet at the City of Kettering building. No application will be submitted for review until all required information has been received. 
For those applying for the 2nd Chance Application: Those who have already received assistance (either from the City of Kettering or another agency) will only be eligible to receive rent that is in arrears plus fees.  No forward rent will be paid for 2nd chance applicants.