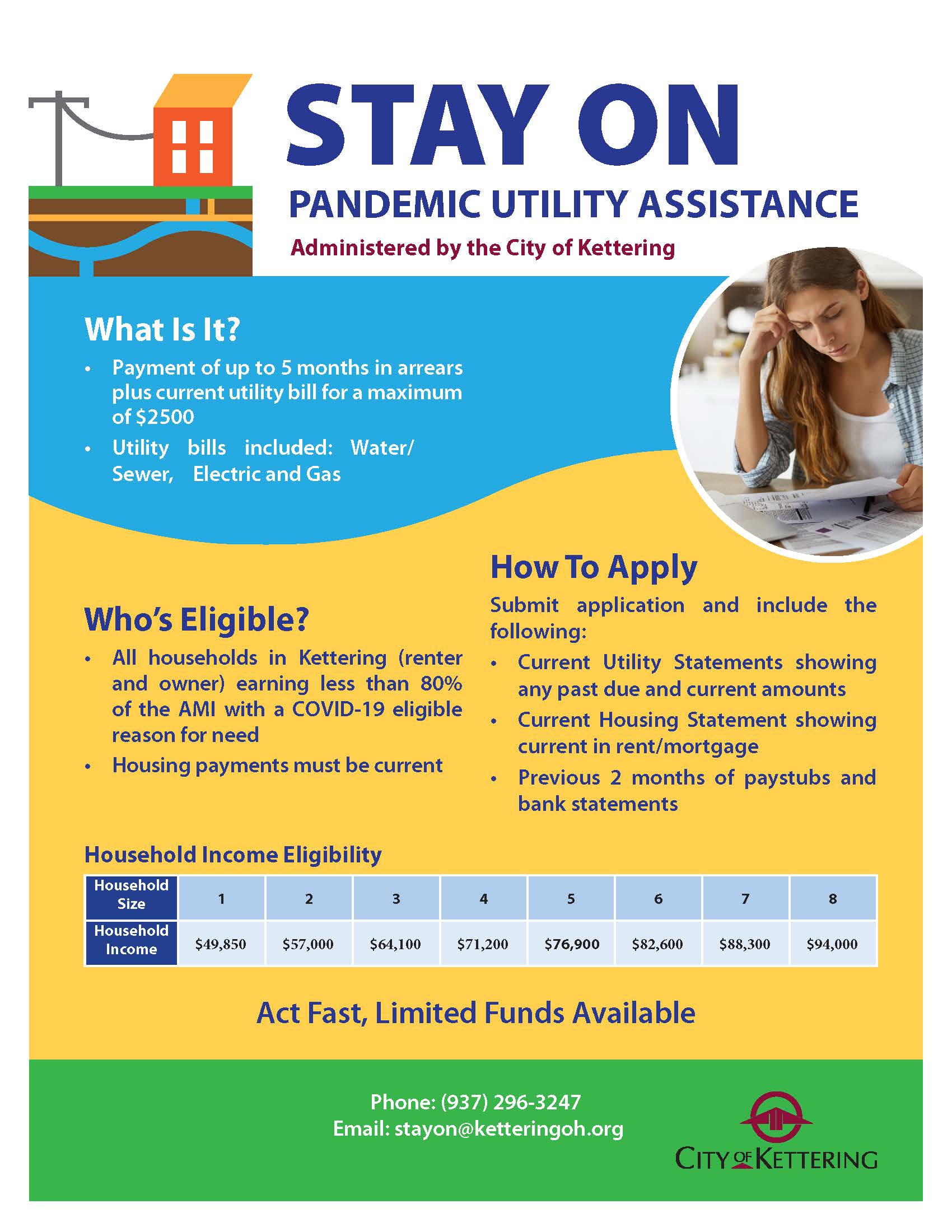 STAY ON RETURNS FOR RESIDENTS IN NEED
If your household has fallen behind on water, electric and gas payment, we may be able to help.
This program is for Kettering residents; homeowners and tenants that meet the following criteria:
Your household income must not exceed this income level:
2023 Income Limits (effective June 15, 2023)                  

1

2

3

4

5

6

7

8

80% AMI

49850

57000

64100

71200

76900

82600

88300

94000
Your household has fallen behind on utilities due to a COVID reason. Yes, the pandemic was declared over, but its effects are still real. If you lost hours because you or a family member were sick, or lost a job for the same reason, we may be able to help,
You must be current in your housing payments- mortgage or rent. This is a federal rule and we are not able to waive it under any circumstances.
To request an application please call the STAYON HOTLINE at 937-296-3247 or email STAYON@ketteringoh.org. We hope to help you STAY-ON soon!