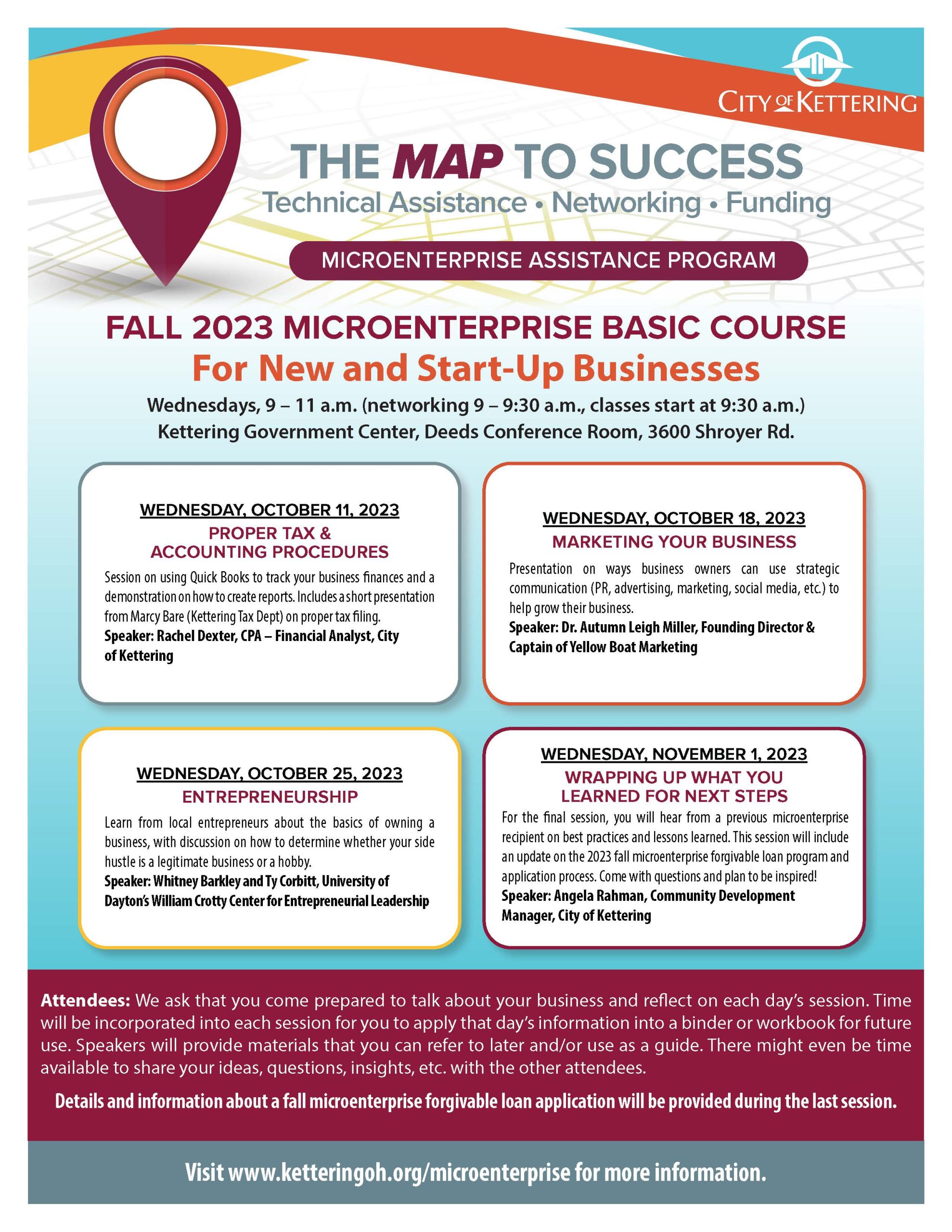 The City of Kettering's Microenterprise Loan Program features classes, networking, loans for micro-enterprises in our Ohio community. This program was developed in partnership with Kettering's Board of Community Relations, the Economic Development Department and the Community Development Division of the Planning and Development Department.
For more information, please contact Angela Rahman at angela.rahman@ketteringoh.org or 937-296-2524 or Amy Schrimpf at amy.schrimpf@ketteringoh.org or 937-296-3342.
KETTERING MICROENTERPRISE LOAN APPLICATION
Loan Program Purpose: To Develop and Support start up and new micro-enterprises to contribute to a vibrant and diverse local business environment. Businesses that have been in existence for more than 5 years are not eligible for this program.
Eligibility: Eligible applicants are small (5 employees or less) business owners who are of low to moderate income. (Check Income Guidelines here).
Deadline: All Applications must be received by 5pm on November 30, 2023. Applications must be submitted online. Find the application here. No paper or emailed applications will be accepted.
Applications must receive a minimum of 80 points in order to be considered for funding.