Miami Valley Research Park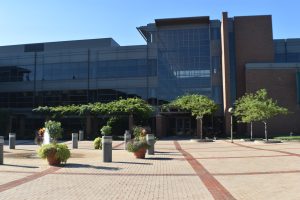 The City of Kettering is proud to announce that we have completed the purchase of nearly 300 acres of land from the Miami Valley Research Foundation.
On Tuesday May 23 City Council authorized the purchase of the unimproved land in the Kettering portion of Miami Valley Research Park for $1.5 million. Land Holding, LLC assumed ownership of the four existing buildings from the Miami Valley Research Foundation. As a result of the purchases completed today, Miami Valley Research Park will see a surge of improvements to both existing facilities and available land in the coming year.
"Reinvestment in the Miami Valley Research Park is essential to the long term growth and stability of our region," says Kettering Mayor Don Patterson. "As a land-locked community, the opportunity to acquire green space appropriate for commercial development is rare and one we couldn't pass up.  We are confident that this is a wise investment for the future of Kettering."
The University of Dayton, Wright State University, and Sinclair Community College will continue to lead efforts, in collaboration with regional leaders, to attract innovative new organizations to the complex.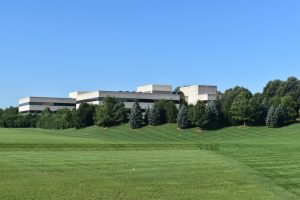 Miami Valley Research Park was founded in the early 1980s as a non-profit, university-related research park affiliated with local academic institutions including: Sinclair Community College, The University of Dayton, and Wright State University.
During the past 32 years, Miami Valley Research Park has attracted advanced technology companies and organizations involved in original research, prototype development and the application of technology to products or services.
Miami Valley Research Park is comprised of 1,250 acres of land in both Kettering and Beavercreek and is home to Reynolds & Reynolds, WilmerHale, BWI, Community Tissue Services, Kodak, Lunarline and Vivial Company, among others.
"The Miami Valley Research Foundation Board is pleased with this news, both for what it means for our community and for the future of the Miami Valley Research Park," said MVRF board chair Steve Johnson. "This investment provides an excellent opportunity for economic development for the future of our community and also provides the Research Park with the stability needed to move forward. This is a great day for all parties involved."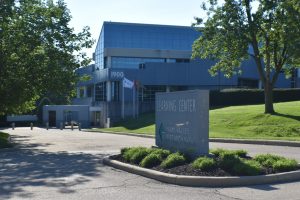 "PNC is pleased to play a role in maximizing the development opportunities for the Miami Valley Research Park ("MVRP")," said  Dave Melin, Regional President-Dayton "The current stakeholders, University of Dayton, Sinclair Community College and Wright State University and now the City of Kettering have been tremendous partners to work with as we collectively considered opportunities to enhance the relationships with the current tenants and expand development opportunities that benefit the Dayton region."
"Community Tissue Services, a division of Community Blood Center and one of the largest tissue banks in the US relocated its processing, distribution and R&D operations to the Center for Tissue, Innovation and Research at the Miami Valley Research Park in early 2011," said CEO Dr. David Smith.  "Moving here has been a lightning rod for expanded and new opportunities as we have tripled the distribution of life-enhancing and life-saving tissue grafts over the past 6 years.  We share with our fellow business neighbor's excitement for the improvements to the Miami Valley Research Park that will come with this reinvestment."
For more information on this exciting news please contact Gregg Gorsuch, City of Kettering Economic Development Manager at 937-296-2415 or by email gregg.gorsuch@ketteringoh.org .