Kettering Police Department Citizen Satisfaction Survey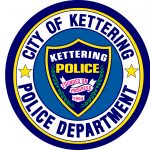 Thank you for participating in the Citizen Satisfaction Survey in 2021.  Every two years, the Kettering Police Department and Communication (Dispatch) Center conduct a community satisfaction survey. We appreciate your feedback which helps us provide top quality law enforcement and emergency communications for the community.
Our next survey will be conducted in 2023.  Until then, please feel free to view our past survey results at https://www.ketteringoh.org/kpd-news/
Thank you!