History of Neighborhood Pride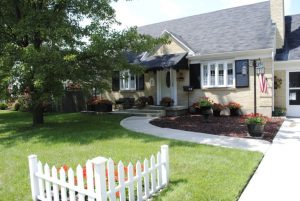 The Neighborhood Pride Program enters its 31st year in 2019! Over the years, it has become a treasured award for Kettering residents. The Neighborhood Pride Program honors residents who have made significant improvements to their homes or who have maintained their properties impeccably year after year.
Many properties are nominated by friends and neighbors, and you may nominate your own property as well. Each year, the program receives about 500 nominations with only 38 properties receiving the award.
Nominations can be made each year starting in May and continuing through August 1. Winners are selected each month June through August.
All nominations have been accepted for the 2019 year. We will begin accepting applications for the 2020 Neighborhood Pride awards in May 2020.