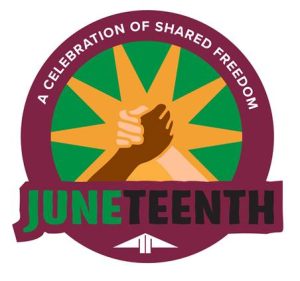 ****This Event is Sold Out****
JUNETEENTH IN KETTERING:
A CELEBRATION OF SHARED FREEDOM
Monday, June 20, 2022
11:30 a.m. – 1 p.m.
Polen Farm, 5099 Bigger Road
Kettering, OH 45429
Tickets are sold out!
Kettering Celebrates Shared Freedom:
Public Invited to Juneteenth Event
The City of Kettering will host its first official Juneteenth community celebration on Monday, June 20, with Juneteenth in Kettering: A Celebration of Shared Freedom. Tickets are sold out for the catered box lunch event takes place from 11:30 a.m. to 1:00 p.m., at Polen Farm, 5099 Bigger Road. Meteorologist and Kettering resident Jamie Jarosik will host the celebration, which also features music from Speaking of Peace and Candace McCoy. Guest speaker Faheem Curtis-Khidr will give a local, national and historical perspective on the importance of the Juneteenth holiday and a variety of boxed sandwich options from Divine Catering in Dayton will be available.
Tickets are sold out
This event marks Kettering's first community recognition of the new holiday, which became the 11th official national holiday last year. Mayor Peggy Lehner will kick off the celebration, and City Council members will be on hand to welcome guests and share in the festivities. The student winner of Kettering's Martin Luther King, Jr. essay contest will read her essay.
Featured speaker Faheem Curtis-Khidr is an equity consultant and tenured faculty member in Sinclair Community College's History and AFS programs. A past TEDTalk presenter, Curtis-Khidr co-leads the only study abroad program at the community college level focused on Sub-Saharan Africa.
"Often history feels like something that is happening to us. Although larger historical trends may be beyond our reach, in many cases we can be active participants in history," said Curtis-Khidr. "The City of Kettering's choice to host its first Juneteenth celebration reflects a choice to be an active participant in a uniquely American tradition as we collectively work to build a more inclusive community."
Juneteenth in Kettering: A Celebration of Shared Freedom is presented by the City of Kettering Board of Community Relations and the Parks, Recreation and Cultural Arts Department. For more information visit https://www.ketteringoh.org/juneteenth.