Housing Opportunities

Check to see if you are eligible for Community Development Divisions Housing Programs:
The City of Kettering's housing stock is one of our most valuable assets. Kettering has one of the most diverse housing inventories in the area; the City has condominiums, patio homes, ranches, cape cods, townhouses, two-stories and even a high rise. The cost of Kettering's housing is also very diverse; the City has $70,000 homes and homes valued in excess of $2 million.
To
keep our housing attractive and competitive in the local market, the City has several programs to assist home buyers wanting to purchase a home in Ketteri
ng (Down Payment Assistance), or complete repairs on their existing home and renovate their home (Rehabbing A Home).  If you would like additional information regarding our programs, please contact us at 937-296-3224 extension 4022.
A Homeowner's Story
Learn how one resident achieved his dreams.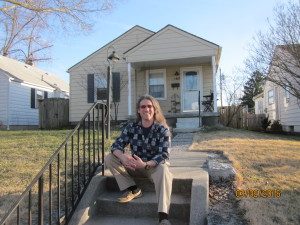 Click below for David "Deno" Brandon's Story: