Forward Towards Equality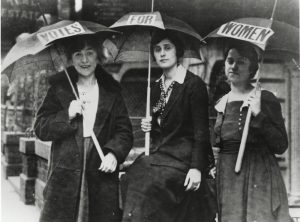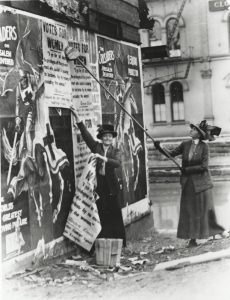 Celebrate the 100th anniversary of the 19th amendment by creating your own suffragist-inspired artwork, learning about the women's suffrage movement in our region, and engage in a discussion after watching excerpts of the Ken Burns and Paul Barnes documentary Not for Ourselves Alone: The Story of Elizabeth Cady Stanton & Susan B. Anthony (1999).
12 – 3 pm
Refreshments and Art Activities
12 – 12:45 pm
Local Suffragette Movement Presentation with Historian Nancy Horlacher, Dayton Metro Library
1 – 2:45 pm:
Screening of selections from Not for Ourselves Alone with moderated discussion featuring Dianne Herman, the League of Women Voters of the Greater Dayton Area, and Hadley Drodge, the National Afro-American Museum and Cultural Center.
The event is free and open to all ages. Please RSVP at rosewood@ketteringoh.org or 937-296-0294.