Flood Safety
FLOOD SAFETY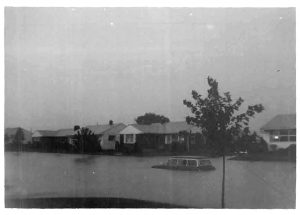 Whether you live in the floodplain or happen to be caught in a flooded area, you should take several steps to decrease your risk.
Do not attempt to cross a flowing stream where water is above your knees.

Keep children away from flood waters, ditches, culverts and storm drains.

Avoid driving in high-water areas. If your vehicle stalls in high water, abandon it and seek higher ground.

Do not touch electrical equipment while standing in water. If water has or will imminently enter your structure, cut off all electric at the electric panel or disconnect the switch. If this is not possible, turn off or disconnect all electrical appliances. Use a flashlight to inspect for damage. Don't smoke or use candles, lanterns or open flames unless you know the gas has been turned off and the area has been ventilated. Contact your energy provider or licensed contractor to check for any hazards prior to re-entering the structure.
For emergencies call 9-1-1.
Links