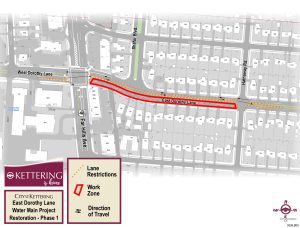 We are happy to report that the contractor has completed the water services for Phase 1 of this project, and the temporarily closed portion of E. Dorothy Lane between Far Hills Avenue and Shroyer Road has been re-opened.
Beginning Monday, April 17, restorative work will limit traffic to one lane in each direction between Far Hills Avenue and Hathaway Road.
Thank you for your patience during the past few days during the closure.